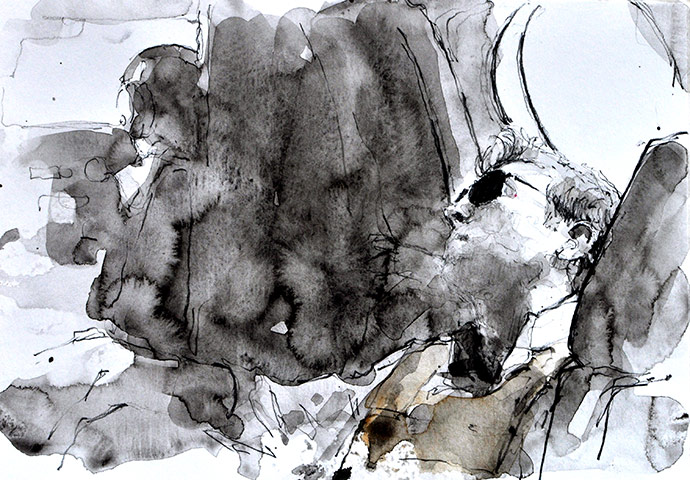 Imagine getting into
MI6
as an artist! Believe it or not, MI6 has indeed had an
artist-in-residence
,
James Hart Dyke
, and now we can see in, through an artist's eyes, to the world of intelligence, I-Spy, and always-looking-over-your-shoulder-ness. As an eternal fan of drawing, the spontaneity of the above is unsuprisingly one of my favourites, but others remind me in some ways of Victorian London, or of
Renoir
and others who captured the gloomy winter greyness of nineteenth century streets.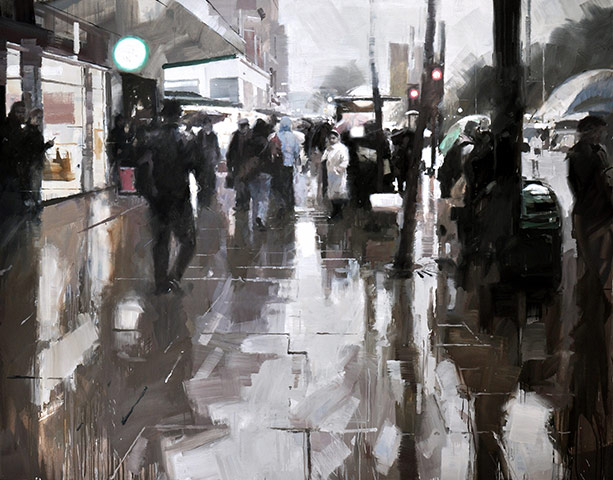 Since knowing
Alison Drewitt
, I've increasingly been inspired by the idea of artist residencies, and of getting to know a place so intimately that it becomes a part of your identity. Alison is the Queen of
Brixton Windmill
!