Returning to my discoveries
in my visit to the
Royal Academy
Summer Exhibition
, I thought I'd turn to book arts.
I think my appreciation of the book arts will be satiated when I've made a few more artist books myself; for now, even the relatively traditional interpreta-
tions of this art form make me want to get stuck in with transforming a book.
Alexander Korzer-Robinson
is a very patient man! I love the way he takes the imagery that exists within the book and, through paper-cutting, transforms it from a book into a stage.
It's always nice to see a familiar 'face'; I first came across
Claire Brewster
's work in the Mind the Map exhibition at the London Transport Museum a year ago. It seems she still makes beautiful paper cuts, often of birds, usually from maps, thus tying together the favourite themes of myself and Mr Liam my husband!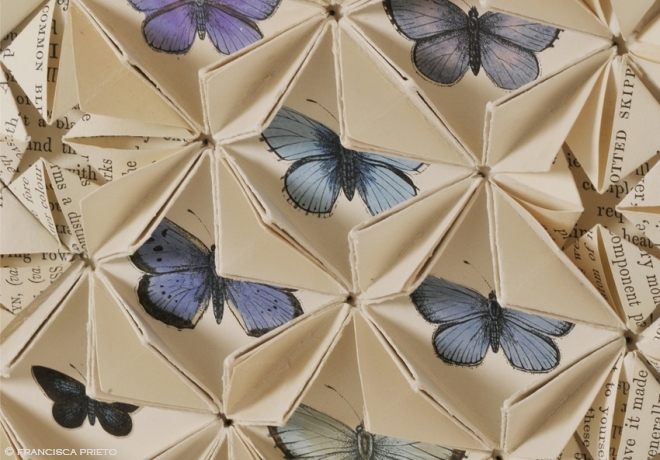 The work of
Francisca Prieto
made me want to up my ante, return to origami and take on imagery at the same time.