I seem to have been to a lot of open exhibitions this summer! Which means I come back to my blog and reel off the list of artists I've newly discovered. So when I went to the
Summer Exhibition
at the
Royal Academy
I decided to choose just one artist that I liked.
It always interests me at the
Summer Exhibition
that, without fail, I can walk into a room of beautiful work, and find myself accidentally picking out the work by the most established artists. It somehow seems to justify their role as an 'established artist', that the naked eye is still drawn first to their work. Perhaps though it also admits that realistically, the majority of the work in the Summer Exhibition is by Royal Academicians...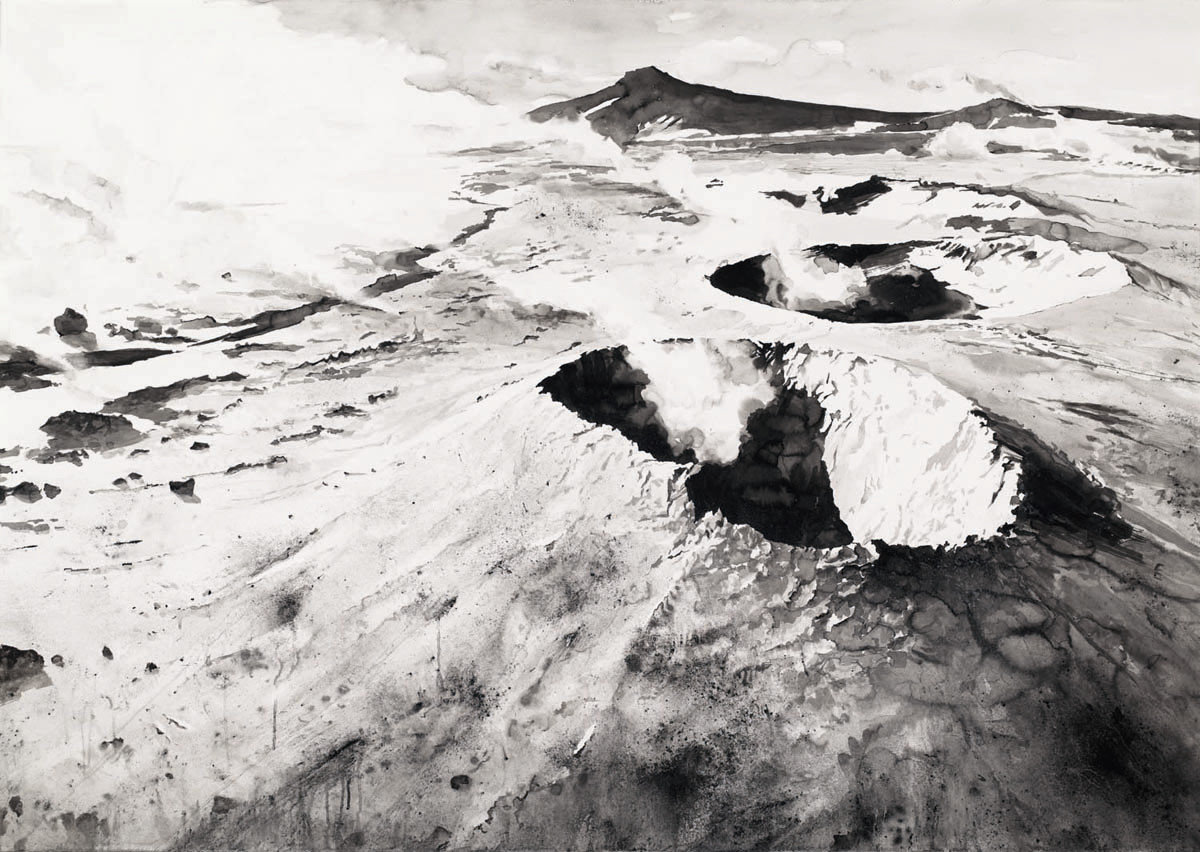 Anyway, I was fascinated by the work of
Emma Stibbon RA
. Wild, deserted, tundra covered landscapes, all in stark but textured black and white. They remind me of some of the more textured collographs I've seen, and of my dreams to travel to the most remote places of the earth.
And so I'm curious to explore her medium - which varies, but for most of the works in the exhibition, seemed to be Polychrome print. Whether this is how she did or not, I have yet to find out, but I'm curious to try the idea of painting a textured material onto the printing plate and using that to create the print. Watch this space ...