A few museum visits lately have allowed me to discover how utterly creative and beautiful the natural history galleries have become. Perhaps the most easily traditional of all museum collections, stuffed animals in rows in glass cabinets can feel intimidatingly austere. And I've been surprised and delighted by some of the interpretation that happens around these areas today. Both creative and educational ...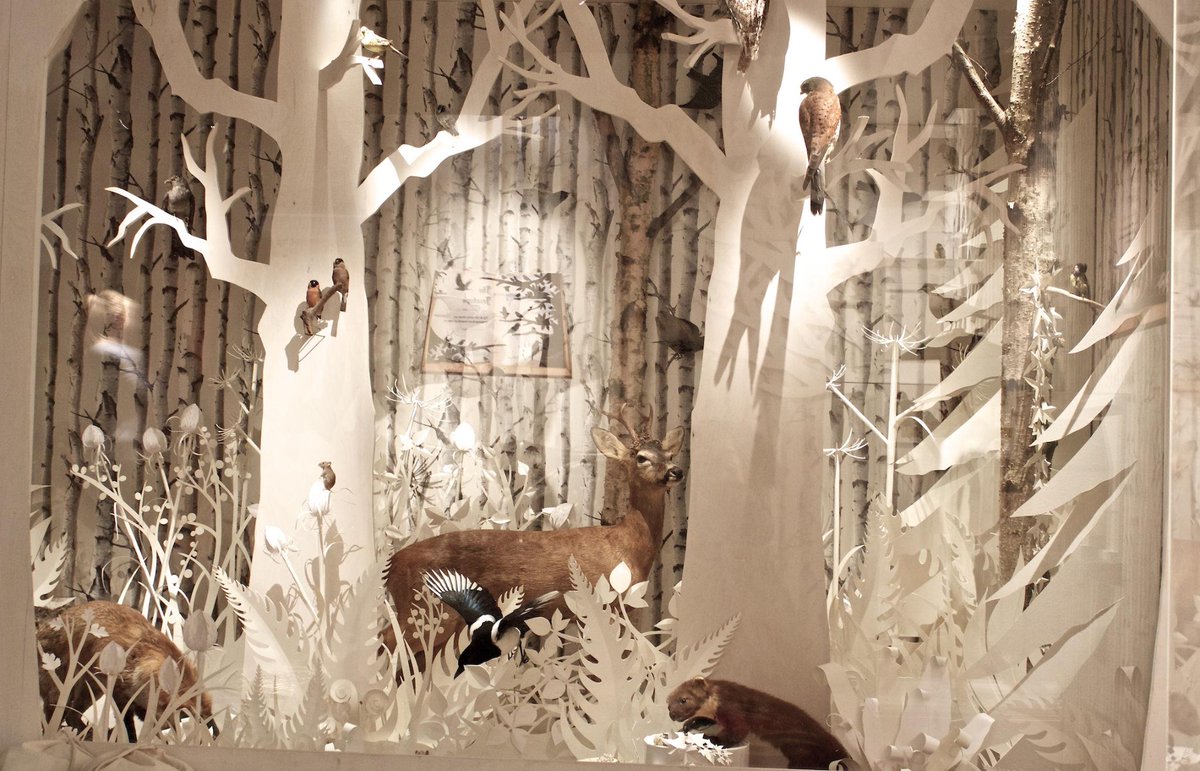 At
Manchester Museum
,
Helen Musselwhite
created this beautiful backdrop for the family gallery in the Living Worlds area.
And then in the Living Worlds gallery itself, there's beauty ...