As you might be aware, I've been involved in the sit-in at Carnegie Library,
a protest campaign
to keep all
ten Lambeth libraries
open, rather than see them turn into unwanted gyms.
No longer on the 'inside', I find that there are a number of the 'original occupiers' on the 'outside' who spend our time welcoming the public, answering the questions and finding ways to help them help. Thankfully, the support is overwhelming and the sense of community is incredible.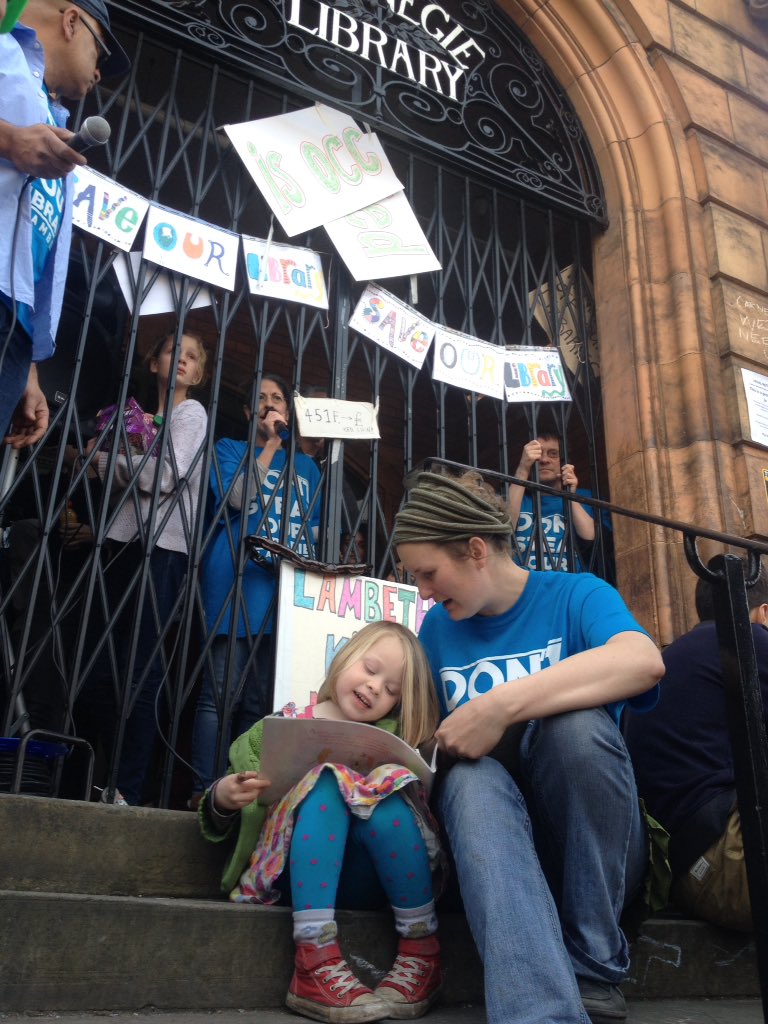 Sadly, Councillors don't see it the same way - they seem to have forgotten that they are adults (and so they tweet pictures of cats), that we are their constituents and that they have a responsibility to their community - to be honest with us, to communicate with us, and to listen to us.
I just thought I'd share a couple of the conversations I've had on the steps of the library in the last few days:
'I like this book but I can't read it. I can only read
The Magic Key
but it's inside the Library'
'I haven't been working the last few years, so I go to the library. It gets me out of the house, gives me people to talk to'
'I grew up in Jamaica and my Mum was so determined that we would read, that she taught us to read off pieces of rubbish we found in the streets. People often comment on my wide vocabulary because of that.'
A number of people have commented on this 'genteel campaign' ... well, we may be gentle but it doesn't mean we don't need a library.
You can find my story of the sit in on
Brixton Blog
and a short interview with the artist taxi driver
here