Yesterday afternoon found myself and some fifty other professionals from across the heritage world, discussing loneliness on every level. It was the first meeting of MAP, a new network with a mission to push the boundaries of community engagement and interrogate the ways in which we work with our community. For me, it was a new way to engage with my colleagues – to start out on a very broad but specific theme, and to interrogate this theme on all its levels. The MAP team had put together an incredible range of speakers, and ensured that they each took a different perspective on the same theme.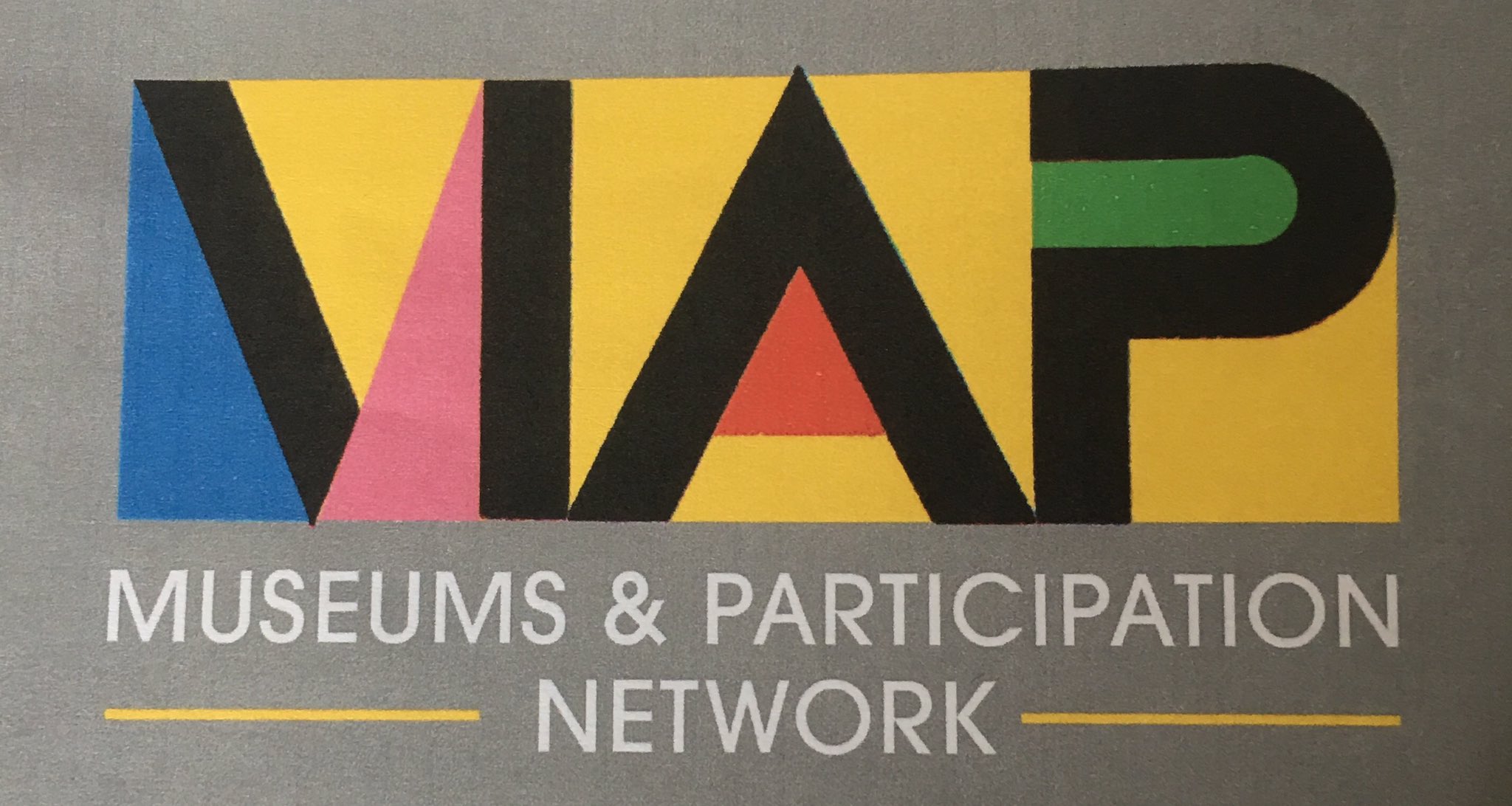 So we explored the notions of institutional loneliness – of a museum that is separated from its immediate community, for example – as well as cultural loneliness – looking at the invisible borders and barriers within a community. We considered the more traditional but equally important ways that engagement teams consider loneliness – thinking of individuals from the community who have become isolated through a broad range of circumstances. And we were challenged to probe whether what we really do is chase the funding - which audience is 'in fashion' now, and how can we find a way toward lasting engagement? Finally, we were asked to think about something more personal, let's call it professional loneliness – the feeling of bearing the needs of your participants and the burden of a community project alone.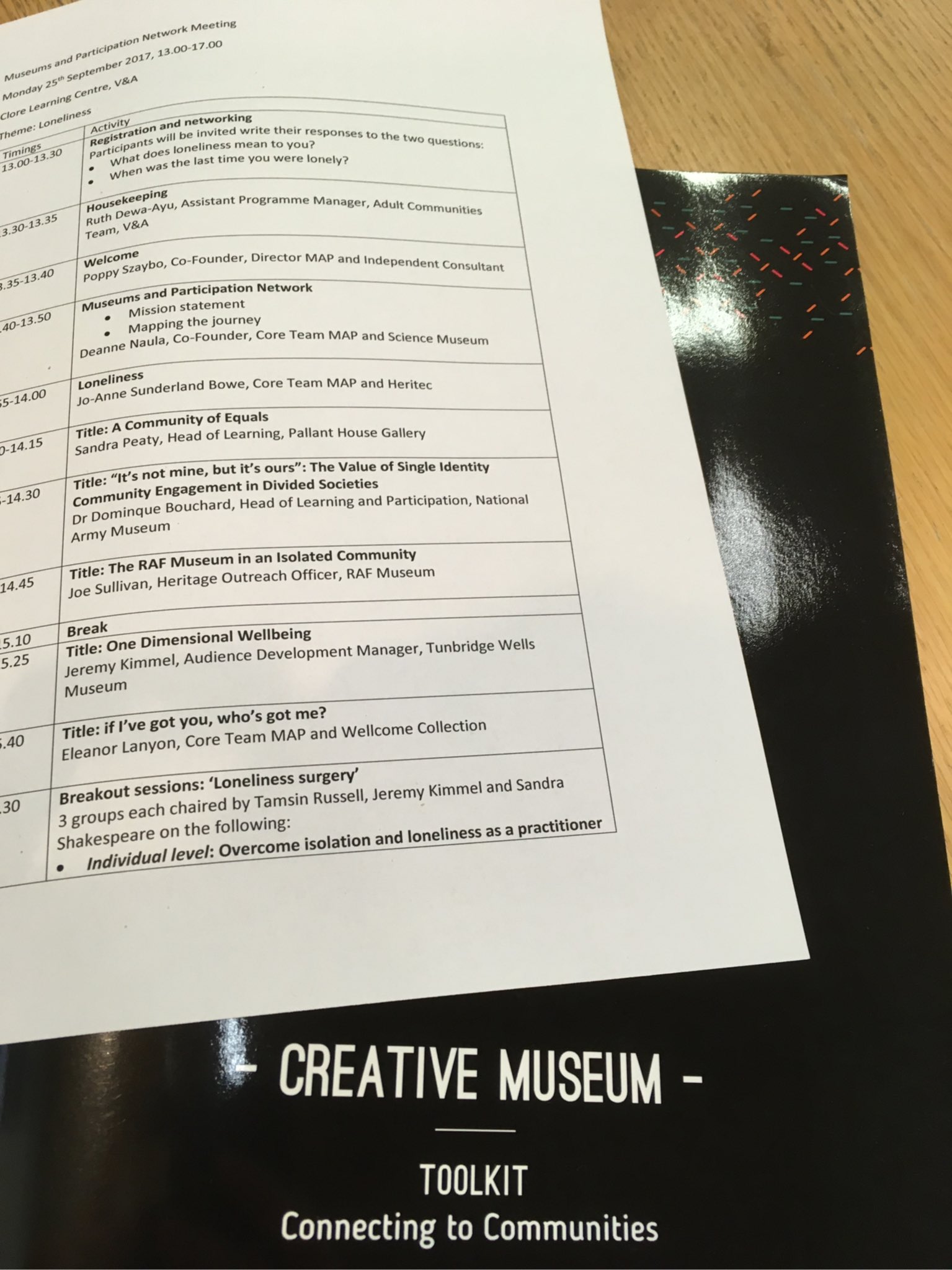 Breakout groups explored each of these ideas – I found myself discussing personal loneliness, among a group who turned out to be almost entirely freelance. Space here, I think, for us to develop co-coaching (as someone phrased it) or support groups, as well as exploring team building within the organisations where we work.
It was an inspiring session – enormous thanks to the team of some nine organisers (too many to name, I apologise!). I'm not a tweeter (yet!) but you can find MAP on twitter, from where I have pinched the photographs, here:
#museumsparticipation