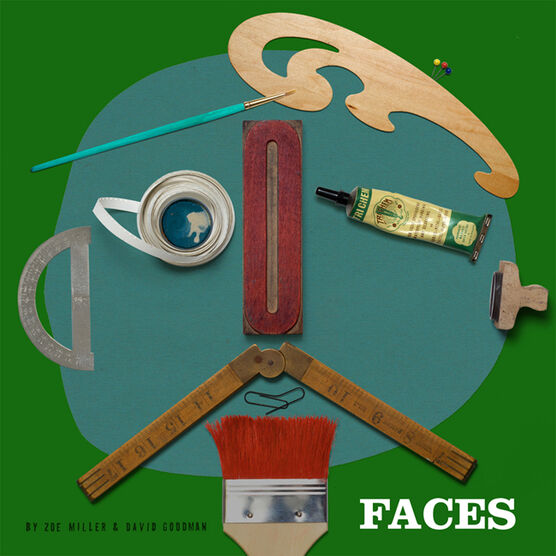 I stumbled across a lovely book in a charity shop a few years ago, that had been published by
Tate
.
Faces
.
It's like a source book of a thousand ways to spend an afternoon, whatever your age, simply on the theme of faces.
I find that, whatever's in my head, the truth is Feets is much more excited about my idea if I can simply show her a picture. So we sat down one afternoon and flicked through the book. It didn't, in truth, last that long, before we were off, making faces of our own. Feets made one out of duplo while I made one in the kitchen.
Actually, this sparked a whole era of inventive duplo scultpures, but that's a different story.
Later we went outside and built a face in the woods. Unfortunately it made me realise that the best and simplest ideas often still have more complexity than meets the eye. Doing one in the woods, we couldn't really find a way to make it show up against the messy background of leaves and twigs. Feets didn't mind - we used stones, moss, a heap of cut grass, leaves and twigs.
This leaf face was a (very) quick side project!
I keep finding that things work best with the kids when I'm excited about them for myself, too. Those rare moments when we're all keen, and all working side by side...